New Senate District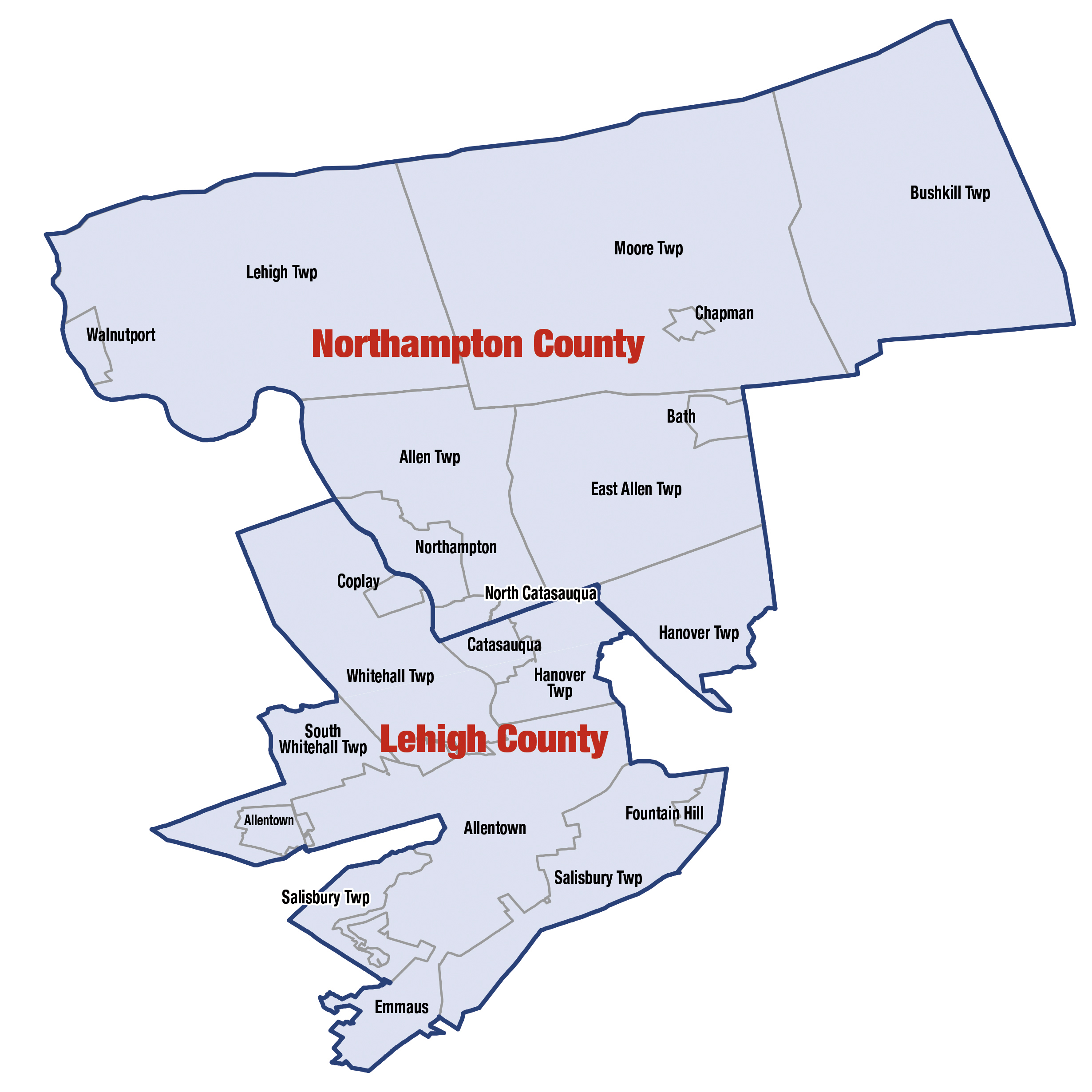 LEHIGH and NORTHAMPTON Counties.
Part of LEHIGH County consisting of the CITY of
Allentown (PART, Wards 01, 02, 03, 04, 05, 06, 07,
08, 09, 10, 11, 12, 14, 15, 16, 17 and 19) and the
TOWNSHIPS of Hanover, Salisbury, South Whitehall
(PART, Districts 01, 02, 04, 05 and 07) and Whitehall
and the BOROUGHS of Catasauqua, Coplay, Emmaus and
Fountain Hill and Part of NORTHAMPTON County
consisting of the TOWNSHIPS of Allen, Bushkill, East
Allen, Hanover, Lehigh and Moore and the BOROUGHS of
Bath, Chapman, North Catasauqua, Northampton and
Walnutport.
Total population: 267,292
The new district lines will be used in all forthcoming elections for the General Assembly until the next reapportionment, which means that the legislative districts covered by this office will be changing with the 2022 elections.